Our New Office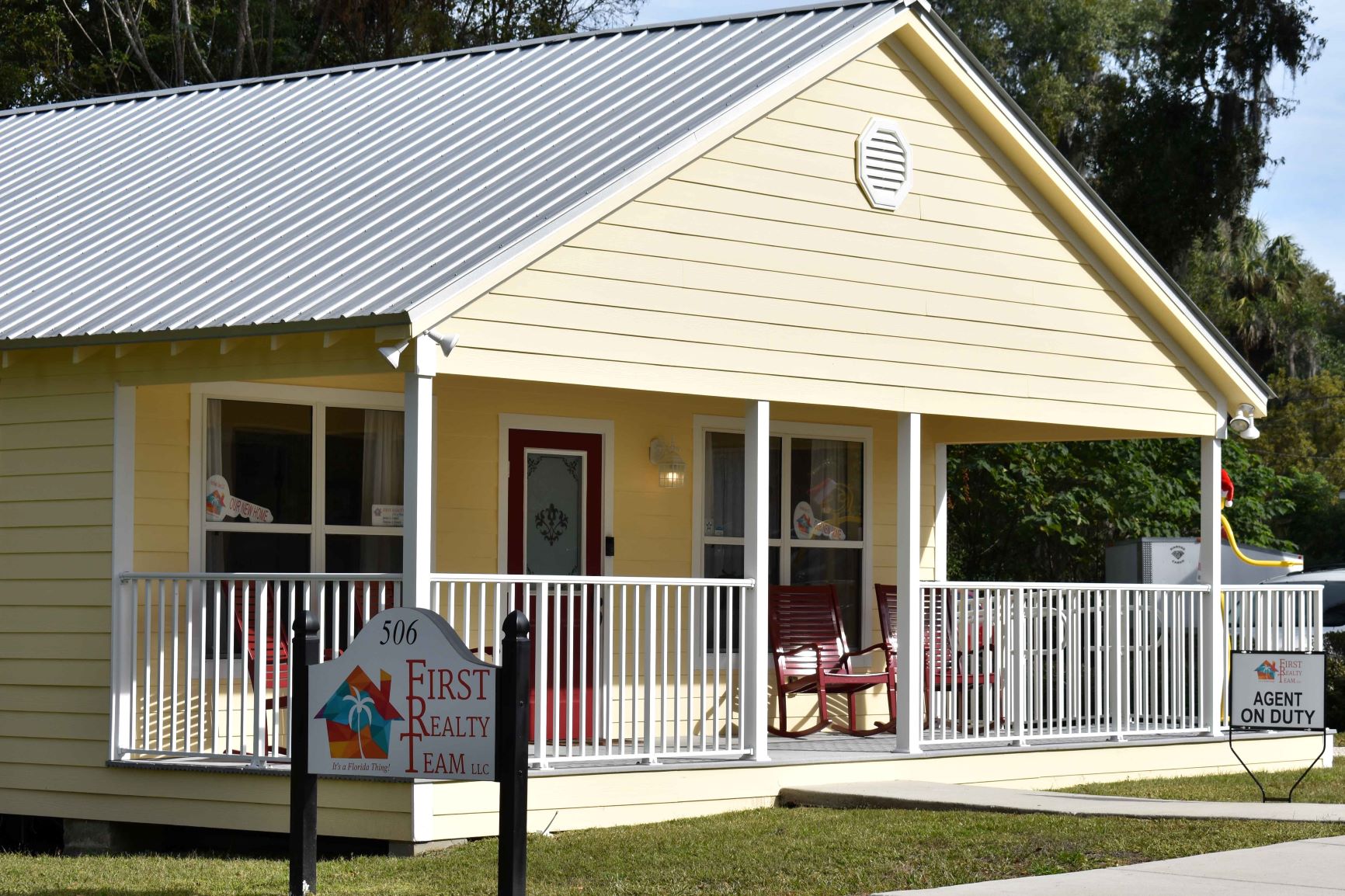 FIRST REALTY TEAM, LLC
506 Tompkins Street is the new home of First Realty Team, LLC, hometown Realtors who believe in "Small Town Done Right" and "Modern Real Estate – Old Fashioned Service".
We have been providing exceptional real estate services in Inverness area for years, and our new office only demonstrates our continued commitment to the community. We provide top-notch service for buyers and sellers, snowbirds, first-time homebuyers, distressed properties, winter homes and even estate dispersal services.
The 'little yellow house' has a long and storied history, starting in 1925 as part of Tompkinsville, the home of the Tompkins and Dampier families. We at First Realty Team are as dedicated to the Inverness area as they were.
We're open daily except Sunday and Monday, but our phones are normally on – so go ahead and give us a call. Stop by on "COOKIE THURSDAY" for free cookies, sit a spell on the porch or come inside and visit our historic photo gallery.
Your real estate needs come first. Call Jim and Virginia.
MODERN REAL ESTATE – OLD FASHIONED SERVICE!
Your Team:
Jim Enoch
800-715-5592
Virginia Enoch
352-419-4303
COME VISIT US IN OUR NEW HOME!